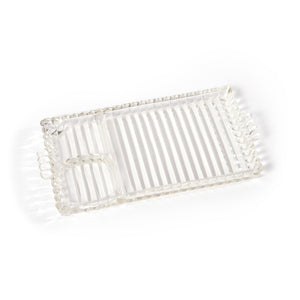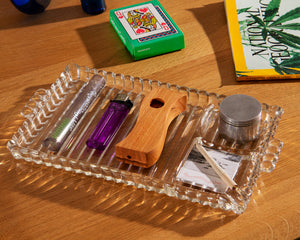 Vintage Glass Rolling Tray
This rolling tray is part of our vintage smoking accessories collection.
This fluted glass tray is perfect to hold all your smoking accessories. It features cut outs that perfectly store a grinder, matches, a lighter and rolling papers. For keeping your stash organized and tidy while you roll or to display out on a coffee table, this tray is a must have. 
Dimensions: 10 in x 6 in x 1 in